The old Bonner Bridge had seen better days. The new Basnight Bridge hasn't – for those days are now. And at $252 million, the 2.8-mile-long crossing should still be around 100 years from now.
What was merely an addition to North Carolina's wishlist in 1989 now spans the Atlantic Coast's most dangerous channel, Oregon Inlet, and connects Hatteras Island to the beautiful Outer Banks.
The Marc Basnight Bridge has been honored by ASCE as a 2020 Outstanding Civil Engineering Achievement Honor Award recipient.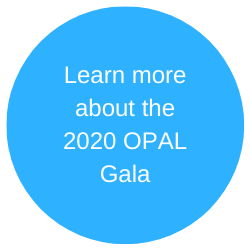 All 10 Honor Award projects will be showcased at ASCE's 2020 OPAL Gala, March 13, in Washington, D.C., with two runners-up and the OCEA winner revealed at the event.
For a project characterized as much by its inevitability as its controversy, the result still took NCDOT almost three decades from conception to ribbon-cutting; but it brings a safer, more reliable passageway to the mainland for residents and visitors. That can mean easier doctor appointments, not just grocery runs. And the bridge also has a positive impact on real estate and tourism.
The bridge it replaced, the Herbert C. Bonner, is fondly remembered by some, but required near-continuous repair since its opening in 1963. In 1990, only a year after that "wishlist" entry, it was hit by a dredge and was shut down for three-and-a-half months. It succumbed, too, to periods of instability due to scour.
The new structure will resist scour (loss of sand around pilings) up to 84 feet and winds of 105 miles per hour, as well as hurricanes, treacherous currents and ship strike.
The project, led by HDR Engineering Inc. working with PCL Civil Constructors Inc., overcame lawsuits, challenging conditions and a remote location. The team simulated 160 years of storms in developing scour profiles. Nine huge spans allow the natural channel to shift without the need for dredging to maintain navigation. Precast concrete was used extensively for enhanced durability, more economical construction and reduced environmental impacts.
Because it connects vulnerable barrier islands, adverse effects on protected species, seagrass beds and local resources are now reduced. Further, when the old bridge underwent dismantling, large parts were sunk at artificial reefs sites to create fish habitats, and a walkway and fishing pier has been made out of a 1,000-foot section, retaining Bonner's name.
Is it a tale of two senators? Sen. Marc Basnight was a proponent for the bridge replacement, just as Sen. Bonner championed the first bridge over the limitations of passenger ferries. Aside from understanding the need for a hurricane evacuation route, they perhaps each foresaw what could only be the growing cost of uncertain north-south transport of products and services, beside the possible 2,000 jobs and $200 million in economic benefits to Dare County as a consequence of the project.
One sure thing in nature would seem to be the proximity of beauty to danger. The Basnight lies astride both, along the expediating reach of Highway 12, its design cleanly complementing the splendor of the inlet. One does not forsake the ferry for less.