The new State Route 99 tunnel in Seattle is the largest, machine-bored double-deck highway corridor in the world. Tens of thousands of vehicles now drive the two-mile-long tunnel each day and pass safely under streets, bridges, utilities and 157 buildings of all sizes.
Making this tunnel required an industry heavyweight. "Bertha" was 57.5 feet wide and weighed more than 8,000 tons. She was anything but a bore. Rather, she was the world's largest tunnel boring machine (TBM). The design-build contractor, Seattle Tunnel Partners along with HNTB, joined with the Hitachi-Zosen Corporation to build it.
The Alaskan Way Viaduct Replacement Program has been honored by ASCE as a 2020 Outstanding Civil Engineering Achievement Honor Award recipient.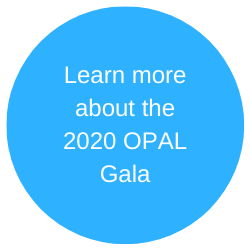 All 10 Honor Award projects will be showcased at ASCE's 2020 OPAL Gala, March 13, in Washington, D.C., with two runners-up and the OCEA winner revealed at the event.
Open to traffic in February 2019, the SR 99 tunnel now provides the Puget Sound region a trustworthy and resilient transportation thoroughfare. The viaduct it replaced, built in the 1950's, was seismically vulnerable. In 2001, a 6.8 magnitude earthquake shook the viaduct. Concrete cracked and some columns shifted as much as 5 inches. Repairs strengthened the road and kept it operational until the tunnel opened to traffic in February 2019. The new SR 99 tunnel is exponentially safer – built to withstand a 2,500-year interval earthquake as strong as a magnitude 9. Good news for all the travelers that use it to bypass downtown Seattle traffic.
The SR 99 tunnel sets a new standard for tunnel safety. Its ventilation systems, a zoned deluge fire suppression system and intelligent traffic systems are all state-of-the-art. For everyday travel, there are two 11-foot wide lanes with an 8-foot shoulder in each direction. Almost 300 cameras monitor traffic flow and security inside the tunnel. More than 60 variable message signs alert drivers to upcoming incidents. Backup power systems ensure continuous operation.
Every 650 feet, exits lead to an emergency corridor that lines the tunnel. In the rare case where evacuation is necessary, a public address system, AM/FM override system and signs point travelers to safety. Once inside the emergency corridor, travelers can hear instructions to wait or exit the tunnel. The corridor is fire safe, has its own ventilation system and emergency phones.
While the SR tunnel is the signature project in the decade-long program to replace the Alaskan Way Viaduct, there is much more to the Alaskan Way Viaduct Replacement Program. New and restored surface streets near the tunnel's south portal connect SR 99 with Seattle's downtown business district and its waterfront roadway. New city streets at the north end of the tunnel allow traffic to flow in an area blocked by SR 99 for almost 70 years. A new freight overpass bypasses a major railroad terminal which had created long backups to-and-from Seattle's busiest port terminals. The bypass now provides quick access between the Port and nearby interstates.
Finally, the extremely challenging job of tearing down an elevated highway in the middle of Seattle created a great new opportunity. Seattle's (much quieter) waterfront is now enhanced with unencumbered views of Elliott Bay and nearby mountain ranges. A transformation is underway in the footprint of the old viaduct. With WSDOT's financial support, the City of Seattle is building a world-class waterfront with multi-modal travel options and more than 20 acres of new public space for all.