Siddhartha Roy came to the United States in 2012 for a graduate degree that would put him in position to someday use civil engineering to, as he put it, "reduce avoidable human suffering and help people."
Little did he know just how soon that "someday" would turn out to be.
As a graduate student at Virginia Tech, Roy joined a team of researchers led by Tech professor and ASCE member Marc Edwards that uncovered what became known as the Flint (MI) Water Crisis, a remarkable feat of civil engineering environmental justice work.
"Responding to the Flint emergency is undoubtedly one of the best things I've done in my life," Roy said. "It's a real privilege to work as part of this U.S. Water Study team."
Roy has since continued to help protect communities' access to clean water as a postdoctoral research associate, and ASCE has honored him as a 2019 New Face of Civil Engineering.
Roy's story begins as a frustrated programmer analyst in Pune, India. He was on a track to career success, but beginning to suffer an existential crisis of sorts about how he defined success. It was an old project examining at the air quality in India's metropolitan cities during his undergraduate years studying chemical engineering that convinced Roy to switch gears and focus on environmental engineering.
"If I'm not able to see for myself the impact my work is having, it's sometimes hard for me to stay focused," Roy said. "I was attracted to civil and environmental engineering because you carefully work toward building technical skills and develop expertise and then use that responsibly to advance the human condition and society – ideally, in partnership with the very public you aspire to serve. And, that is exactly what happened."
Roy was three years into his studies with Edwards at Virginia Tech, working on corrosion research related to premature failures in drinking water infrastructure, when his Ph.D. work plans got suddenly upended.
"LeeAnne Walters, a Flint resident and mom concerned about the health of her children, contacted Marc and they started testing in Flint," Roy said.
The city's drinking water, culled from the Flint River and not treated per federal law, was rife with lead. Roy found himself on the frontlines of arguably the biggest civil engineering story of the decade.
"It's a shame – civil servants at government agencies looked the other way and actively covered this thing up," Roy said. "It fell upon residents and a research group – in this case, us – to work together and gather evidence to uncover the crisis. So, being a graduate student, having the right scientific expertise, being part of a group that had the resources and the discretionary funds to conduct citywide testing and the courage to challenge very powerful agents claiming Flint's water was safe – it was a once-in-a-lifetime thing! I simply happened to be at the right place at the right time.
"In all honesty, this is a very unusual research group filled with brilliant minds and kind souls that passionately wants to make the world a better place, and we were able to do precisely that in Flint."
While many might see the kind of impact the Virginia Tech team had in Flint as a career highlight or even an "all right, my work here is done" moment, Roy is just getting started. He completed his Ph.D. and re-upped with Edwards for a post-doc project to help conduct collaborative water quality investigations in communities around the United States.
"We're using the lessons from Flint to solidify what we are calling the Flint model of collaboration between residents and advocates and academics," Roy said. "There is a lot of work that needs to be done, especially in poor and underserved cities and towns where people are leaving for better jobs in bigger cities.
They're leaving behind infrastructure that cannot be managed, cannot be paid for. And the people who do stay behind in these communities end up with an oversized, antiquated distribution system that is not sustainable, and water that is substandard, sometimes, even dangerous."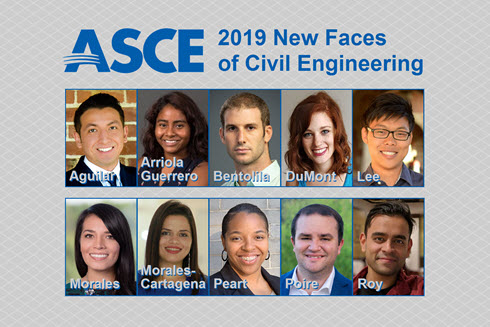 As a researcher and co-mentor to graduate students, Roy will be testing water and developing solutions near Chicago – the suburbs of Berwyn and Cicero, specifically – and in South Carolina during the next year. He takes the work very seriously. It's exactly what he hoped to do when he arrived in the U.S. nearly a decade ago.
"In terms of the mindset the Flint experience has inculcated in many on the team, including myself, I think I'm clearer on how I want to apply my skill sets in the future," Roy said. "The Flint training has not been merely technical. It's more of an ethical grounding of how to do your job well, even be the rare contrarian, if needed, for the greater good.
"To me, being a civil engineer means, first and foremost, upholding our code of ethics, especially the first canon: to hold paramount the health, safety, and welfare of the public. If you do that well and strive to be altruistic, could there be a better profession?"
Connect with Siddhartha on Linkedin.