I have used most of the "Ask Anthony" articles in this column to answer questions from ASCE members about civil engineering careers. However, in this article, I'd like to turn the table and ask you a question.
Recently, I've been getting questions from high school and some college students interested in civil engineering. They want to know what to expect in a civil engineering career. They want to learn about the industry before deciding to invest time, money and effort in a civil engineering degree (good idea).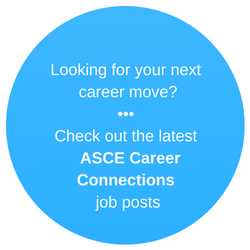 Thinking back on this from my own career in civil engineering, my advice would be to gain field experience. I started with a civil engineering firm in high school as a summer intern and was put on a survey team, where I spent a summer as the "rod-person."
I hated it at the time. Hot days. Poison ivy.
What was to like about it?
However, looking back, it was the most valuable experience of my career, because when I eventually transitioned into the office, it was so much easier to perform practical designs because I knew how projects were laid out and constructed in the field.
I would do it all over again!
But back to what I was going to ask you.
To help develop valuable content and provide quality professional advice for the students, please leave a comment below this post answering the following question (you can leave multiple answers if you'd like):
Question: What is one thing that high school students interested in civil engineering should know about the profession?
Thank you!
Anthony Fasano, P.E., M.ASCE, is the founder of the Engineering Management Institute (previously known as the Engineering Career Coach), which has helped thousands of engineers develop their business and leadership skills. He hosts the Civil Engineering Podcast and he is the author of a bestselling book for engineers, Engineer Your Own Success. You can download a free video series on his website that will give you the tools needed to immediately improve your networking and communication skills by clicking here.
He has also recently started the Engineering Management Accelerator to help engineers become more effective managers: www.EngineerToManager.com.