SEEMINGLY in the blink of an eye the unimaginable occurred in the United States in March: Hospitals became overwhelmed, medical supplies went scarce, grocery shelves went bare, and airports turned into ghost towns. In addition, the market crashed, and public panic set in. Like a whipsaw, a domino effect of closures began grinding the U.S. and global economies to a halt, impacting every facet of American life. That is to say nothing of the hundreds of thousands of victims who became infected with the highly contagious COVID-19. And while most were fighting through it successfully, the images of others who were not ignited the global flame of fear.
At the time of this writing, the federal government and every state in the union are operating in declared states of emergency. Most states have issued shelter-in-place orders to their citizens and decreed that only "essential businesses" can continue operations. These restrictions are impacting construction jobsites and all parties in the privity chain. While the situation is changing at a frenetic pace, below are the immediate issues that are emerging for the construction industry to navigate.
Disruptions to the Supply Chain and Raw Materials
Building-product imports from China account for nearly 30 percent of all U.S. building supplies, making China the largest supplier to the United States of items such as machinery and equipment, iron and steel, drywall, cement, and other components. Because many raw materials used and consumed in U.S. manufacturing originate from China and other impacted countries, the construction market quickly felt the impacts of COVID-19 on trade as well as resultant disruptions to supply chains. Going forward, disruptions will almost certainly impact the prices of construction products and materials. According to one study released at the end of March, 35 percent of contractors indicated that suppliers had put upstream parties on notice of supply chain challenges.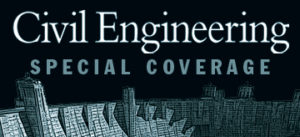 Even when COVID-19 appeared to be a problem only in Southeast Asia, projects in the United States were already being impacted. Now that the virus has spread throughout the globe, disruptions are likely to arise from every country from which we import materials. Simply put, we can expect significant delays and disruptions throughout all sectors of the construction industry. Given the infancy of the outbreak stateside, the United States has not yet begun to feel the full cost impact of disruptions to the supply chain.
Project-Related Delays
The Associated General Contractors of America (AGC) reports that at least 45 percent of contractors are experiencing delays or disruptions related to the outbreak. These delays are stemming in part from the shortages of materials, parts, and equipment noted above. They are also a result of shortages of vital personal protective safety equipment—such as respirators—for workers. Furthermore, there are delays stemming from a shortage of craftspeople due to shelter-in-place restrictions and delays occasioned by shortages of government workers available to perform inspections, issue permits, and conduct other actions. Florida's Department of Business and Professional Regulation, for example, tolled the deadlines for certain permits, meaning they will not expire for an additional six months to give building officials some breathing room.
Additionally, some construction projects are being halted or delayed because of asymptomatic workers. A number of contractors report jobsites shutting down daily because they learn that someone on the jobsite the day before has tested positive for the virus, requiring at least a temporary shutdown and extensive cleaning. Meanwhile, there is an unprecedented loss of productivity among workers because of distancing requirements, new safety protective gear requirements, and safety procedures—all in addition to the sick and quarantined workers who are absent.
Owner-Initiated Shutdowns and Shelter-in-Place Orders
With each new day of the pandemic, more states, cities, and counties are implementing shelter-in-place orders and greater restrictions on individuals and businesses. The lobbying arm of the construction industry has activated in most states to ensure construction is deemed an essential business or that construction projects are declared "critical infrastructure" to allow operations to continue. These lobbying efforts have resulted in partial success. Consider San Francisco, where an early shelter-in-place order shuttered all construction until the order was revised two days later to allow construction activities to continue.
The Associated General Contractors of America reports that at least 45 percent of contractors are experiencing delays or disruptions related to the outbreak.
Governmental orders aside, by the end of March, 39 percent of contractors had reported that project owners had halted or canceled current construction projects because of deteriorating economic conditions, according to the AGC. The implications of the cancellations will undoubtedly mean laborers will be unemployed. Commensurate with that survey, the federal government announced on April 2 that new unemployment claims had skyrocketed to almost 10 million over a two-week period—a never-before-seen level. And on April 9, the weekly report showed another 6.6 million were added to the jobless rolls.
Additionally, there are reports that with stock market losses, projects in the private sector may slow as investors seek more secure funds. Likewise, as a result of unanticipated emergency COVID-19 spending at the state level, federal and state governments may spend less on ongoing and future construction projects.
Preliminary Legal Framework
As the impacts of the pandemic are being felt, parties are racing to read the fine print of their contracts. Legally speaking, the following clauses or provisions will govern many of these issues: force majeure and/or comparable excusable delay, suspension of work, change in law, material escalation, safety/health requirements, protection of work, and notice requirements.
Modern construction contracts commonly contain provisions addressing the risks of delays resulting from a force majeure, which translates to English as "superior force" and is commonly known as an act of God or other event or circumstance beyond the control of the parties to the contract. Examples of these clauses can be found in ConsensusDocs 200, Section 6.3 and Federal Acquisition Regulation (FAR), Section 52.249-14 ("Excusable Delays"), which both expressly address "epidemics" as grounds for a compensating event or time extension. The enumeration of epidemics, however, does not make the occurrence of an epidemic an excusable cause per se. Instead, contractors must prove that they incurred actual delays as a proximate cause of an epidemic. Should this clause apply, contractors can earn schedule relief but not cost relief.
As the impacts of the pandemic are being felt, parties are racing to read the fine print of their contracts.
For federal jobs, the "Changes" clause (FAR 52.243-1 through 52.243-4) may serve as a contractor's best avenue to obtain both cost and schedule relief, provided the contractor puts the contracting officer (CO) on notice of the disrupted contract performance in a timely manner. COs may also explicitly direct terminations for convenience, suspensions of work, or work stoppages. Under the applicable FAR clauses, contractors who receive such direction are entitled to both cost and schedule relief as long as they can establish the regulatory prerequisites. At this time, the Department of Defense has outlined potential contractor recovery for delays related to COVID-19.
The Legal Landscape Is Changing Daily
Before the outbreak, construction in the United States was booming. Backlogs were deep, and project funding was easily accessible. Before we had ever heard the term COVID-19, the "crisis" in the industry was considered to be the labor shortage, an aging generation of skilled tradespeople, and the nation's aging infrastructure.
No one could have envisioned that in just a few weeks' time, those problems would pale in comparison with the realities of a pandemic wreaking havoc on almost every ongoing construction project in the nation. While COVID-19 will hit the construction industry hard—and its reach is unprecedented—the federal government has at least responded with all manner of legislation and orders aimed at supporting certain businesses through this tumult, including the Families First Coronavirus Response Act; the Coronavirus Aid, Relief, and Economic Security Act; and the Small Business Administration's Economic Injury Disaster Loan Program. It remains to be seen whether these measures will help illuminate the path through this dark tunnel.