Why replace a whole bridge when you can rehabilitate and recycle it instead?
The Big Lift: Macdonald Bridge Superstructure Replacement, in Halifax, Nova Scotia, Canada, has been honored by ASCE as a 2020 Outstanding Civil Engineering Achievement Honor Award recipient.
All 10 Honor Award projects will be showcased at ASCE's 2020 OPAL Gala, March 13, in Washington, D.C., with two runners-up and the OCEA winner announced at the event.
The Angus L. Macdonald Bridge, completed in 1955, connects Dartmouth with downtown Halifax. It is 762 meters long, one of two suspension bridges across Halifax Harbour operated by the owner. They carry 34 million crossings a year, with 40 percent of those coming over the treasured Macdonald.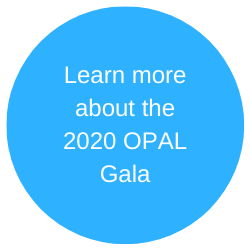 You can speak of corrosion, wear-and-tear and maintenance painting, but all that adds up to is "old." Quaintly, the reason for The Big Lift was that a structural icon had simply reached the end of its functional life and needed another one.
The Macdonald got that new life segment-by-segment, 46 of them. They were fully prefabricated and made so locally that transport was a short barge ride away. During evening and full-weekend closures of the bridge, its deck was completely replaced by February 2017. Traffic still used the bridge on weekdays, and you could also use it immediately following replacement of each deck segment.
Refurbishing in this fashion also avoided traffic tie-ins to the existing traffic system that would have been necessary if, instead, a replacement bridge had been built. This was only the second time that a suspension bridge had its superstructure completely replaced while continuing to allow regular traffic flow during the daytime. COWI North America designed both.
For hours, often in winter weather, iron workers would cut out a section of the bridge and lower it into a barge below. They would then hoist a new section into place. The "lifting" was threefold: the numerous lifts of large segments into place; an overall lift in deck height; and the "facelift" indicative of renewed life.
There was a "sound study," too. That determined the intensities of construction sound and mitigated the effects of the noise, particularly on local homes. In fact, the community was engaged throughout the project, which also meant social media updates and feedback.
Rehabilitating the existing structure saved significant land acquisition costs that would have been associated with a new bridge on a new right-of-way.
Seeing something large and familiar taken apart can be unsettling. But when even portions of the old deck's sidewalks were salvaged, proud Halifax residents began feeling a certain repose – the "old bridge," as they call it, would in essence still be around.
Besides, the towers themselves, in all their architectural beauty and historic charm, were left without a scratch.