James Starace, P.E., M.ASCE, chief engineer for the Port Authority of New York and New Jersey and a demonstrated leader of public sector projects and programs, has been honored by ASCE as the 2020 Outstanding Projects And Leaders award winner in government.
The ASCE OPAL awards honor outstanding civil engineering leaders for their lifetime accomplishments. This year's OPAL winners will be recognized at the 2020 OPAL Gala, March 13, in Arlington, VA.
Starace has welcomed increasingly responsible positions in his 33 years with the Port Authority (PANYNJ), an agency that has long prided itself for infrastructure projects vital to commuters and commerce. In his current role, which he assumed in 2015, he has been part of the team that implements and manages the agency's $37 billion, 10-year, capital plan. The plan includes redevelopment of the three major New York and New Jersey airports, rehabilitation of the George Washington Bridge, modernization of the PATH rail system, and the reconstruction of the Port facilities. As chief engineer, he oversees the services of the Engineering Department – including design, structural integrity, asset management, construction and quality assurance to support the Port Authority's Capital and Operating programs.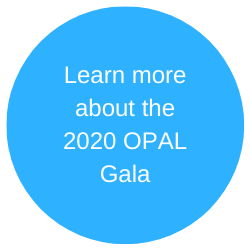 His career includes overseeing various PATH and tunnel and bridge projects, the construction of the Newark Liberty International Airport International Arrivals Building and the AirTrain JFK Terminal at Jamaica Station, the strengthening of the LaGuardia Airport runway decks, the construction of the Battery Park ferry terminal and the reconstruction of the JFK Bay runway. In addition, he served as resident engineer for LaGuardia Airport, engineer of construction for NJ airports, manager of the Engineering Department Construction Management Division and deputy chief engineer.
Starace is member of the ASCE Industry Leaders Council, where he is the vice-chair of the Resiliency Committee. He also serves on the Columbia University Board of Industry Advisors and the Rutgers University Industry Advisory Board. The Moles, the National Society of Professional Engineers, the Society of American Military Engineers, and the Construction Management Association of America round out his other activities. He also has been a speaker at many professional organizations' events in New York and New Jersey.
Starace has received numerous industry awards. He was recognized in 2017 as an Engineering News-Record Top 25 Newsmaker for his role in the Bayonne Bridge "raise the roadway" project. Additionally, in 2017 he was ASCE's Civil Engineer of the Year New Jersey Section and in 2016 was given both the ASCE Civil Engineer of the Year award, New York City Metropolitan Chapter, and the New Jersey Alliance for Action Engineering Excellence Award.
He received a bachelor of engineering degree from the State University of New York Maritime College and a master of engineering degree from Stevens Institute of Technology and is a licensed Professional Engineer in New York and New Jersey.