Spillways, Oroville Emergency Recovery has been honored by ASCE as a 2020 Outstanding Civil Engineering Achievement Honor Award recipient.
All 10 Honor Award projects will be showcased at ASCE's 2020 OPAL Gala, March 13, in Washington, D.C., with two runners-up and the OCEA winner announced at the event.
It began in February 2017 when Lake Oroville's main spillway was compromised after heavy rain and rapid snowmelt. After the emergency spillway was used for the first time, the hillside began eroding and nearly 200,000 people were evacuated from the city of Oroville and multiple downstream communities.
Damage from the torrents of water was significant. On and extending out from the main spillway there was now a jagged crater over 100 feet deep. It was up to California Department of Water Resources to see that the structure was repaired in order to function as a flood control outlet if needed that winter. In just a few weeks, DWR organized a team of over 100 engineers and technical experts from across the country to develop the plans for reconstructing the spillways. The team worked relentlessly to complete the designs so construction could start in May 2017.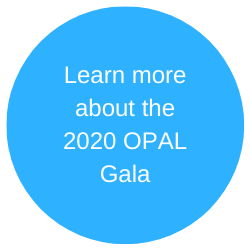 Enter Kiewit Infrastructure West. After Kiewit bid and won the contract in 10 days and mobilized in one month, the team had less than 165 days to repair and rebuild portions of the 3,000-foot main spillway at the nation's tallest dam to meet a November 1 goal to ensure the facility was ready for the rainy season. This included the innovative use of 350,000 cubic yards of roller-compacted concrete (RCC) to fill the crater that had formed in the main spillway.
Work also began on the emergency spillway to build a 65-foot deep secant-pile wall and 10-foot RCC splashpad, or apron, to protect the hillside from erosion if the emergency spillway ever needs to be used again. With every factor around them accelerating, Kiewit and an army of equipment, plants, operations and workers just kept doing what they did best, while engineers, geologists, and inspectors monitored the intensive construction effort.
After the winter hiatus, work began again in May 2018. The rest of the old spillway was demolished, the temporary RCC walls were removed and the main spillway's permanent structure was rebuilt using a modern method of combining an RCC foundation, leveling concrete and erosion-resistant structural concrete for the spillway chute's 612 slabs and 204 wall placements. Finished before the Nov. 1, 2018, deadline, the main spillway operated as designed April 2-8, 2019, releasing up to 25,000 cubic feet per second (cfs) to provide flood control.
The emergency spillway, with a unique RCC stair-step design to moderate water flows, as well as a buttress, was completed in 2019. A total of 1.2 million cubic yards of concrete were used in the $1.1 billion project. The final component of the project, environmental rehabilitation, is now underway.