Sergio A. Pecori, P.E., F.ASCE, chairman and CEO of Hanson Professional Services Inc., has been honored by ASCE as the 2020 Outstanding Projects And Leaders award winner in management.
The ASCE OPAL awards honor outstanding civil engineering leaders for their lifetime accomplishments. This year's OPAL winners will be recognized at the 2020 OPAL Gala, March 13, in Washington, D.C.
Pecori has come to represent the very heart of Hanson, a nationwide, multifaceted, employee-owned firm headquartered in Illinois whose business is engineering, planning and allied services. In high school, he was encouraged to pursue a career in engineering by the firm's founder, Walt Hanson. Pecori, or "Satch," as he is known, began by running errands for the firm, and then went into geotechnical engineering at Hanson after college.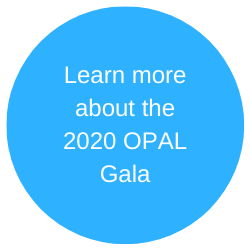 He is now deemed an ambassador for the engineering profession, serving in many leadership roles. He also is committed to helping others meet challenges. This commitment finds expression in, for example, the Grow Our Own Minority Participation Program, which connects local minority youth with mentors for direction in the STEM fields.
His mentorship arose from his early willingness to work closely with others and has, in turn, cultivated the loyalty of the more than 500 employees at Hanson. For them, he focuses on the bigger picture: "When we make a decision, we're making a decision for everyone's benefit," he has said. A communicative managing style is one factor that led to the company's diversification, growth and ever newer capabilities for serving clients.
Pecori oversaw the firm's growth into multiple offices that serve clients in several markets. During Satch's career that has spanned over 45 years, Hanson has received numerous recognitions, including being named a finalist for ASCE's 2016 Outstanding Civil Engineering Achievement Award for the Tanana River Bridge in Alaska.
Pecori's commitment to his community is attested by the culinary competence with which he serves up meals at fundraisers, so far for some 30 organizations. His other charitable involvement includes serving on the boards of directors for the Abraham Lincoln Presidential Library and Museum Foundation and Memorial Health System. Other roles have benefitted the American Red Cross and the Hope Institute for Children and Families Foundation.
He served on the U.S. Department of State's Overseas Buildings Operations' Industry Advisory Panel and the Department of Defense's Reserve Forces Policy Board, for which he was the Cyber Policy Task Force chair and where he garnered the Medal for Exceptional Public Service. In 2011, Hanson received the Employer Support of the Guard and Reserve's Freedom Award.
Since 2017, he has been a member of ASCE's Industry Leaders Council. He is also a Fellow, former chair, and award recipient of the American Council of Engineering Companies; a Fellow of the Society of Military Engineers; and recognized by the Boy Scouts of America Abraham Lincoln Council and Greater Springfield Chamber of Commerce. He was a 2007 finalist for Ernst & Young's Entrepreneur of the Year and a 2018 inductee to the National Academy of Construction. Last year, he received the Ellis Island Medal of Honor.
Pecori is a licensed professional engineer in multiple states, and he earned two degrees, in civil and geotechnical engineering, from the University of Illinois at Urbana–Champaign.