Michael Paddock, P.E., M.ASCE, a 30-year member of ASCE, is a licensed civil engineer and surveyor. His professional career was spent managing teams of over 100 engineers designing infrastructure projects over $1 billion, and he was the youngest-ever recipient of Wisconsin's "Engineer of the Year" award. After a near-death cancer experience, he was motivated to begin a pro bono engineering career that has delivered projects with Engineers Without Borders USA, Rotary, Bridges to Prosperity, and other nonprofits on five continents over the last 20 years.
In today's Engineering With Heart article, Paddock honors his longtime mentor, Paul Johnson, now battling Alzheimer's.
***
World Alzheimer's Day is September 21st, and it is estimated that the disease and related forms of dementia affect millions of people around the world. This dread disease touches nearly all of us.
My longtime mentor, Paul Johnson, P.E., has acute Alzheimer's disease. It has progressed over the years and slowly tightened its grip on him.
Of course, mentors hold a special place in the engineering profession and our professional development. As a career-long member of ASCE, Paul mentored me on the ASCE Code of Ethics, especially on Canon One and my responsibility for "holding paramount the safety, health and welfare of the public." Like many mentor-mentee relationships, ours has lasted a lifetime.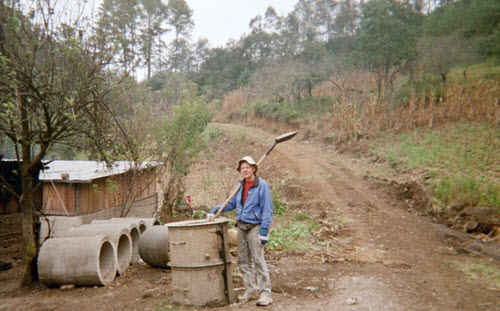 Paul is a tall, athletic man who has an amazing sense of humor that always finds a way to make you laugh. His blue eyes dance and his smile draws you in. He is the nicest man I have ever met, and I can't remember a time he has said anything bad about anyone. Once, he was robbed and lamented, "That's OK. I'm sure the thief needed my things more than I did."
We met over 20 years ago at an ice cream shop in Bolivia. I was delivering survey equipment to him that I had kept an extra week for one of my projects. I was afraid of the angry response I might receive, knowing he needed the equipment to build his own volunteer project, a school. I knew I'd have been angry if the roles were reversed.
Of course, there was nothing to be afraid of with Paul. He bought me an ice cream cone and invited me to join him and his wife, Shirley, at their table. We quickly engaged each other in engineering details, much to the chagrin of Shirley, who sighed and read her book.
Paul volunteered his expertise during the latter half of his career, solving infrastructure needs in low-income communities around the globe. He helped start the senior engineering class at Marquette University that designed and built vehicle bridges in Guatemala. Beginning with his first visit to Guatemala in 1992, he helped sharpen the engineering skills of hundreds of students.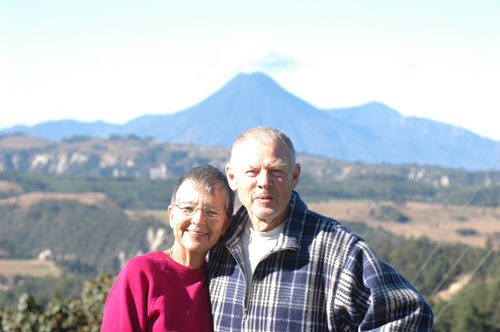 Paul recruited me as an advisor at Marquette, saying, "You may have gotten the survey equipment for an extra week, but I've got you working in Guatemala for the next two decades. I think that's a pretty good deal." I agreed.
Paul was diagnosed a few years ago with Alzheimer's, but we barely noticed. He continued to be witty, and his humor always brightened our day. But then, we began to see signs of the disease as his memory slowly faded. When Shirley, his wife of 63 years and best friend, passed away last winter, the disease showed no mercy and progressed rapidly.
I continued to visit my friend in the Alzheimer's wing of the assisted living home to reminisce about old times. He always insisted, "Shirley is visiting a friend. When she gets back, let's have a slice of her award-winning pie together," not remembering she had passed away.
"Maybe next time," I replied, trying to force a smile.
I struggled to connect with Paul as Alzheimer's continued to tighten its hold. Then I had an idea.
I would bring a set of plans from a student-designed Guatemala project on my next visit. After a discussion with the Alzheimer's Association, I had learned that since Paul used his brain so much for engineering, that part might be with us the longest. We agreed I should give it a try.
When I rolled out the drawings, Paul's brain sprung to life. The 87-year-old engineer dove into the plans and calculations with all his former zeal. Solving problem after problem, he stayed fully engaged until a final design was found – "an elegant solution" as we engineers would say.
"There, now that's a great project!" he said, smiling widely and pushing back from the table with a deep sigh. It was the same feeling of accomplishment every engineer has at that moment, and I was happy to see him experience it again.
At each session, we review the same plans as he doesn't remember my previous visit. That's OK. I will never tire of seeing his look of satisfaction when he finds that "elegant solution."
I don't know what the future holds for Paul and me. It might be "Engineers 1 – Alzheimer's 0" at halftime, but we all know how this game will end. Still, I like to believe that even as Alzheimer's continues its cursed progression, the engineer will always remain.
Try as it might, even Alzheimer's hasn't taken the engineer out of The Engineer.