Raymond J. Krizek, Ph.D., P.E., D.GE, Hon.M.ASCE, NAE, director of the Master of Project Management program and the Master of Executive Management for Design and Construction program at Northwestern University, has been honored by ASCE as the 2020 Outstanding Projects And Leaders award winner in education.
The ASCE OPAL awards honor outstanding civil engineering leaders for their lifetime accomplishments. This year's OPAL winners will be recognized at the 2020 OPAL Gala, March 13, in Washington, D.C.
Krizek is the Stanley F. Pepper Professor of Civil and Environmental Engineering. He joined Northwestern's McCormick School of Engineering faculty in 1963, and his accomplishments in research are exceeded only by his demonstrated excellence in the furthering of quality civil engineering education. His ascension to his current pinnacle of success was swiftened when 25 years ago he established the university's Master of Project Management Program (MPM), which is taught entirely by professionals and is arguably the first of its kind in the United States.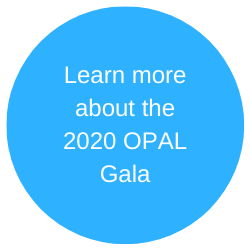 Twenty years later, based on MPM's success, Krizek developed an Executive Management for Design and Construction master's degree program for more experienced professionals. Transcending the tactical skills needed by project managers, the program emphasizes the strategic competencies and insights required by aspiring executives, and has been adapted to an online presentation. These two programs are taught by some 50 adjunct faculty teaching 40 courses to about 100 students.
Krizek is considered a student-oriented professor, the respect and rapport he engenders being almost legendary. He is also a gap-bridger between academia and practice. Often students or former colleagues go on to follow his career closely, and they have discovered both his integrity and his huge capacity for productive work. Known for the academic rigor he brought to Northwestern as department chair from 1980 to 1992, he has served on many review panels at universities that seek to improve their own civil engineering departments.
His research interests include mechanical properties of grouted sands, engineering behavior of dredged materials, and disposal of waste slurries. His work (with FMC Corporation, Alcoa, etc.) informed several ASTM standards for preparing and testing. Krizek was also the first president of the ASCE Geo-Institute, and years before that he cofounded the Geotechnical Engineering Lecture Series, still held today at ASCE's Illinois Section. His consultancy work in that field encompasses over four decades of providing specialized expertise to engineering firms and expert testimony to law firms.
Over 300 journal articles and proceedings bear his name, and he has written 50 technical reports and edited 10 books. As an educator, he has mentored over 60 Ph.D., 60 technical master's, and 500 professional master's students to the completion of their degree.
Among Krizek's major recognitions are ASCE's Huber Research Prize, Karl Terzaghi Award and Terzaghi Lecture; ASTM's Hogentogler Award; the Palmes Academiques (French Ministry of Education); and his 2001 election to the National Academy of Engineering.
He earned his Ph.D. from Northwestern, his M.S. from the University of Maryland and his B.E. from Johns Hopkins University. All degrees are in civil engineering. He is a registered engineer in Illinois.