Ted Craddock, P.E., M.ASCE, acting deputy director of the State Water Project with the California Department of Water Resources (DWR), and recent project manager for the emergency recovery of the spillways at the nation's tallest dam, has been honored by ASCE as the 2020 Outstanding Projects And Leaders award winner in construction.
The ASCE OPAL awards honor outstanding civil engineering leaders for their lifetime accomplishments. This year's OPAL winners will be recognized at the 2020 OPAL Gala, March 13, in Washington, D.C.
Craddock's 25-year career record is one of innovation and excellence in construction of civil engineering projects and programs. His work with large water systems has provided flood protection and water supply to many Califonrian residents.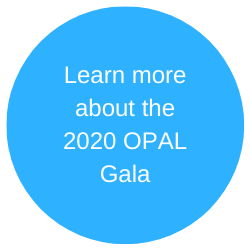 In 2017, Craddock stepped into a daunting leadership role which, owing in part to his ability to work successfully with every kind of specialist and stakeholder, turned a typically 10-year effort into one of only two years – just in time for the flood season. In record time, his team completed massive $1.1 billion Oroville Emergency Response and Recovery Project, which repaired the Oroville Dam spillways complex after suffering significant damage after a record water year.
But his career at the California Department of Water Resources goes back further, to the 1990s. In his current role, Craddock oversees the management and operation of the California State Water Project, which is one of the world's largest water and power systems and provides water to over 27 million Californians, 750,000 acres of farmland and contributes to California's massive economy. Prior to the Oroville Spillways work, Craddock served as principal engineer and then chief of the Hydropower License Office, where he was responsible for policy development, management, and planning of DWR's hydropower license programs. Overall, his experience encompasses canals, dams, reservoirs, site feasibility, design, construction oversight and more.
When he was East Branch Extension Program manager (2008-11) which connects the State Water Project to communities in San Bernardino County, it meant managing and directing the planning, engineering analyses, design, and construction of a $250 million engineering program that included two large-diameter pipelines, two reservoirs and three pump stations. He displayed equal proficiency when handling the property acquisitions, activity planning, funding and environmental permitting.
Craddock has written numerous technical reports, both as co- and primary author, including seven concerning DWR's Crafton Hills Dam and Reservoir alone. For most of his projects, he has set to words everything pertinent in papers or reports, and about Oroville Dam he was already conducting technical analyses in the 1990s and published "Oroville Dam Remedial Instrumentation Grouting Program" in 1996.
In 2018, Craddock was recognized as the ASCE Region 9 Outstanding Civil Engineer in the Public Sector and given the same award from ASCE's Sacramento Section. He is the recipient of several awards from DWR, including the department's Outstanding Professional Achievement Award (for Gorman Canal Emergency Repair, 2008) and Outstanding Professional Accomplishment Award (for design of Crafton Hills Dam, 1999).
He is a registered professional engineer in California. As well as being a member of ASCE, he is a Board member of the Northwest Hydroelectric Association and a member of the United States Society on Dams. Craddock earned his B.S. in civil engineering and materials science and engineering from the University of California, Davis, from which he graduated with high honors.