We all know the joke about the difference between the extroverted and the introverted engineer when they talk to someone. Introverted engineers look at their shoes, and extroverted engineers look at your shoes. Funny, unless you're an engineer trying to break away from this career stereotype like I did.
An introvert is defined as a shy, reticent person. Engineer or not, these characteristics do pose a challenge to networking and building new relationships.
That being said, through the Civil Engineering Podcast I have interviewed many civil engineering executives and they tell me that the fastest way to advance as a civil engineer is to become good at business development, which usually happens through relationship building.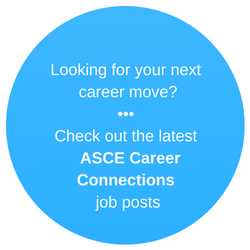 Bottom line, whatever your personality trait, if your goal is to find success as a civil engineer, you will have to start networking and building relationships effectively.
Here are two recommendations for improving your networking skills, regardless of your comfort level or whose shoes you are looking at in your conversations.
1. Start building deeper relationships with people you already know.
Instead of cold calling – approaching people you don't know or reaching across other forms of distance – start by trying to further develop existing relationships. Then you can let that carry over to networking events and such. We all have those people of whom we say, "I don't really know him/her, but I know of him/her." Or maybe it's that prospective client you met once or twice but you never exchanged more than a few words with. Start there.
Make a list of five to 10 people you know by name, or have met once or twice, but whom you haven't had the chance to get to know beyond an introduction. Think of one action you can take to start to get to know them better. It may be attending an upcoming holiday function you know they'll be at, or it could even be a simple email or phone call wishing them a successful 2019. This approach will be easier than reaching out to people you've never had contact with, and should start to make relationship building easier overall.
2. Join Toastmasters and improve your public-speaking skills.
Toastmasters International is a United States–headquartered nonprofit educational organization that operates clubs worldwide for the purpose of promoting communication and public speaking skills. While most people join Toastmasters to become better public speakers, the greater reality is that it hugely improves your confidence, which in my opinion is the most important aspect of being a good networker.
The membership is inexpensive, and you'll only need to attend two meetings per month to start to see results. For me, I've found that Toastmasters has made me a much better communicator and has helped to improve the quality of my conversations, not just my lectures. After years of coaching thousands of engineers on their career paths, I still believe that in addition to obtaining your PE license, Toastmasters is one of the best career advancement strategies for engineers.
So there you have it. Introvert or extrovert, these tips can help you improve your relationship-building skills and give your civil engineering career a jumpstart!
You can find free articles and podcast episodes on networking on our website here.
I wish you a very happy and healthy 2019 full of positive interactions and relationships!
Anthony Fasano, P.E., M.ASCE, is the founder of the Engineering Management Institute (previously known as the Engineering Career Coach), which has helped thousands of engineers develop their business and leadership skills. He hosts the Civil Engineering Podcast and he is the author of a bestselling book for engineers, Engineer Your Own Success.
Anthony helps small to mid-sized civil engineering firms build powerful internal training programs that foster engagement and development. He has also recently started the Engineering Management Accelerator to help engineers become more effective managers: www.EngineerToManager.com.