I do a lot of speaking and training on networking and relationship-building for civil engineering professionals. One of the points I teach on is allowing the other person you are conversing with to finish their sentences completely. Most people don't do this. We tend to cut other people off or speak over them.
That inevitably brings up the question, "What if I am speaking to someone who just won't let me get a word in? How do I speak without interrupting them or cutting them off?"
If you find yourself in this situation, here's one approach you might experiment with. Imagine the person you are speaking to makes a statement about a specific client issue and then jumps to another issue altogether without stopping.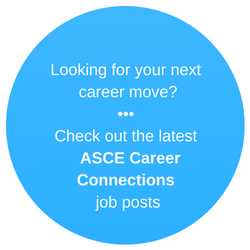 You might politely interrupt him or her and say something like, "Hold on, before you move on to the next issue, can I comment on this issue, because I have something to add and don't want to forget it, which I might if we jump to something else?"
Most of the time, the person will happily allow this interruption and listen to your point of view. And hopefully, if this is someone whom you converse with regularly, and you employ this approach every time you speak, it may eventually help them to change their habit of not allowing others into the conversation. This strategy can work for both in-person and remote conversations.
If you find that the other person gets upset or irritated when you interrupt in this way, another option is to take a notebook with you and make some notes while they are talking. Before the first time you take notes, you might say, "Excuse me for taking notes while you speak, but I have some thoughts on this topic to review with you, and I don't want to forget them." They may eventually get the picture.
This is never an easy situation to navigate, but doing so effectively can help in maintaining productive conversations, even when they're challenging.
Anthony Fasano, P.E., M.ASCE, is the founder of the Engineering Management Institute (previously known as the Engineering Career Coach), which has helped thousands of engineers develop their business and leadership skills. He hosts the Civil Engineering Podcast and he is the author of a bestselling book for engineers, Engineer Your Own Success. You can download a free video series on his website that will give you the tools needed to immediately improve your networking and communication skills.
He has also started the Engineering Management Accelerator to help engineers become more effective managers: www.EngineerToManager.com.