I recently received this question during a webinar I was conducting for ASCE on the topic of preparing for your annual performance review.
First, I will say that your transition from civil engineer to manager may have nothing to do with being ready. It may depend on when your company needs you to make that transition – which means you should always be ready.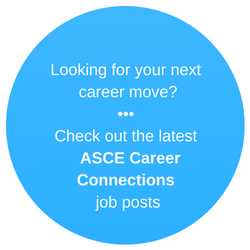 However, in response to the question, you show that you are ready to make the transition by constantly improving the skills you will need to become a successful civil engineering manager.
Let me use the following visual we have created at the Engineering Management Institute, based on the Theory of Constraints, to help further explain how you can prepare yourself to be a well-rounded civil engineering manager.
There are three primary skillsets in which you'll need to be proficient in order to be a well-rounded civil engineering manager: technical skills, project management skills, and people management skills. You can add a fourth, business development skills, if you work in the private sector.
Based on my career as a civil engineer and my work providing coaching and training to thousands of civil engineers, it is my opinion that each of these skillsets is important. However, most CE professionals tend to focus on them in this order: technical skills, project management skills, and then, and only then, people skills.
To a degree this makes sense, because when you start your career you are learning the technical guidelines and concepts, and next you start to learn how projects flow, and then eventually you become more interactive with team members, other consultants, and clients. However, what I see typically happens (and the image above displays this) is that civil engineers build those technical skills, and their firms get them project management training … but very few civil engineers dedicate time to building their people management skills. The result of this approach is that your people skills become the limiting factor in how successful a civil engineering manager you can be.
Your ability to interact with and manage people may even be the key driver in your success as a civil engineering manager. People skills might include your ability to:
Communicate effectively with others, including setting clear expectations
Present a project at a public meeting
Network and build relationships to assist with business development efforts
Manage time effectively by reading people and ensuring they are focusing on doing what they do best
Build expertise by communicating your technical expertise to people through writing or speaking
Delegate effectively to different people so you are always focused on the right tasks for you
So, if you want to show that you are ready to make that transition to manager as a civil engineer, make sure you are developing your people skills. You can do this by reading books or watching videos on how to develop these skills, attending people skills–focused training for engineers, joining a group like Toastmasters which forces you to get up in front of the room, and volunteering for leadership positions in groups like ASCE.
Don't let people skills be your limiting factor.
Anthony Fasano, P.E., M.ASCE, is the founder of the Engineering Management Institute (previously known as the Engineering Career Coach), which has helped thousands of engineers develop their business and leadership skills. He hosts the Civil Engineering Podcast and he is the author of a bestselling book for engineers, Engineer Your Own Success. You can download a free video series on his website that will give you the tools needed to immediately improve your networking and communication skills by clicking here.
He has also recently started the Engineering Management Accelerator to help engineers become more effective managers: www.EngineerToManager.com.
Watch an episode of ASCE Interchange discussing the transition from civil engineer to manager.