ASCE has announced the winners of the 2020 Outstanding Projects And Leaders leadership awards.
The OPAL leadership awards honor civil engineers for career achievements in each of five categories: construction, design, education, government and management.
The 2020 honorees:
In construction, Ted Craddock, P.E., M.ASCE, assistant deputy director, California State Water Project – for innovation and excellence in construction of civil engineering projects and programs.
In design, Ronald M. Noble, P.E., L.S., D.CE, D.PE, D.WRE, Dist.M.ASCE, president and senior principal engineer, Noble Consultants – G.E.C. Inc. – for innovation and excellence in civil engineering design.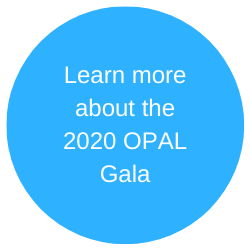 In education, Raymond J. Krizek, Ph.D., P.E., D.GE, Hon.M.ASCE, NAE, director, master of project management program and executive management for design and construction program, Northwestern University – for demonstrated excellence in furthering civil engineering education.
In government, James Starace, P.E., M.ASCE, chief engineer, the Port Authority of New York and New Jersey – for demonstrated leadership of public sector projects and programs.
In management, Sergio A. Pecori, P.E., F.ASCE, chairman and CEO, Hanson Professional Services Inc. – for exceptional management skills in his professional career.
This year's OPAL leadership award winners will be honored at the 2020 OPAL Gala, Friday, March 13, in Washington, D.C. Profiles of individual on each of the honorees will be featured in ASCE News in the weeks leading up to the OPAL Gala.