Last year, ASCE News collected New Year's resolutions from some of the Society's young leaders.
They were brave; they were bold; they were optimistic. And they were mostly successful – we think – in their 2017 pursuits.
Now, with the calendar ready again to turn over, we have another group of accomplished young civil engineers looking forward to an exciting year. Here are their New Year's resolutions for 2018.
Jameelah Muhammad Ingram
Jameelah Muhammad Ingram, P.E., M.ASCE, lead structural engineer at WSP USA, Washington, DC:
My New Year's resolution is to travel to new destinations abroad and in the United States to view signature structures and historical landmarks. I hope to learn and grow from these new experiences. I would love to share my journey and lessons learned with students, family, and friends through school visits, social media and film!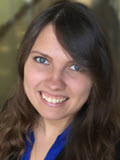 Jayne Marks
Jayne Marks, EIT, S.M.ASCE, graduate student at Lehigh University studying structural engineering:
My 2018 New Year's resolution is to finally visit the West Coast and see all of the amazing sights, including the Golden Gate Bridge.
Vatsal Shah
Vatsal Shah, Ph.D., P.E., M.ASCE, senior project manager at Mott MacDonald, Iselin, NJ:
My resolution this year is to give back or teach someone something new, and learn something myself every day. Whether it's a hobby related to engineering, or helping a stranger, I feel this sort of attitude will help me keep challenging myself and growing throughout another great year.
Michael Schindler
Michael Schindler, S.M.ASCE, project manager at Fairfax County Department for Public Works and Environmental Services in the Wastewater Design and Construction Division, Fairfax, VA:
The year of 2017 has been very eventful and successful for me. For the new year, I plan to further deepen my leadership skills and excel in every task and project that I take on, no matter how large or small. I also plan to deepen my knowledge in sustainable infrastructure and to push the boundaries using new innovative designs and materials in my projects.
In typical paratrooper mentality I usually hit the ground running, and I will have to continue to remember that it is good to slow down sometimes and take time for things that matter the most. I would like to use this opportunity to give credit to my lovely wife. She is my reason and my calm and without her I would not be complete, nor would I be the man I am today.
Thalia Valkanos
Thalia Valkanos, EIT, A.M.ASCE, legislative correspondent at the U.S. Senate, Washington, DC, graduate student at the University of Massachusetts, Dartmouth, former president of ASCE New Hampshire Section:
As an engineer working on Capitol Hill, I recognize the need for other engineers to become more involved in the legislative process. My New Year's resolution is to reach out to my former engineering colleagues, co-workers, and ASCE members to encourage them to routinely contact their local and state legislators to promote infrastructure funding.