Birdel F. Jackson III, P.E., F.ASCE, an engineering designer and surveyor as well as A/E consultant, has been named a Fellow by the ASCE Board of Direction.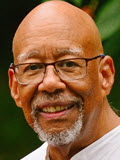 Jackson began his professional career in Pittsburgh in 1968 with the American Bridge Division of U.S. Steel. The next few years saw him relocating to several other cities for work on municipal bridges and highways and for employment by a fledgling U.S. Environmental Protection Agency, among other opportunities. In 1977 he settled in Atlanta, where he served as a regional manager, division director, and vice president for a national consulting engineering firm and later a major architecture and engineering firm. Jackson later bought the Atlanta office of the A/E firm and provided services to clients in the Southeast with a staff of 75 professionals as B&E Jackson Engineers until his retirement in 2012.
His professional experience includes engineering design and surveying for several municipal governments, and design and construction of highways, bridges, wastewater facilities, military buildings, and housing projects. He has supervised and planned more than $6 billion in projects, notably Atlanta Hartsfield Airport master plan development; highway and bridge projects in Georgia, Alabama, and Tennessee; Northeast Corridor rail improvement; nuclear waste storage; and construction of the Richard B. Russell Dam. Various projects have involved NASA, USACE, U.S. Air Force, U.S. Navy, Atlanta Life Insurance Company, Three Rivers Water Quality Management Program, and others.
Jackson maintains a consulting practice in retirement and currently serves as a National Trustee on the University of Toledo Board of Trustees. He was selected by UT's College of Engineering as the 2001 Civil Engineer of the Year. He was also selected as a member of the GT 100 in 1999 in recognition of his achievements as an African American Entrepreneur. Other recognitions include the 1997 Engineer of the Year and the Lifetime Achievement Award from ACEC Georgia and the Georgia Society of Professional Engineers. He was chosen as a 2004 Diversity Champion by ASCE in recognition of voluntary services to make the profession more inclusive. He was also selected as the 2003 Entrepreneur of the Year by the National Society of Black Engineers.
In 2001, Jackson established the Jackson-Davis Foundation to award scholarships to civil engineering students at both the University of Toledo and Atlanta University dual-degree engineering programs. To date 47 scholarships have been awarded.
He is a Life Member of ASCE, the National Organization of Minority Architects, the National Technical Association, and NSBE. He is also an active private pilot and president of the Atlanta Raptors Chapter of the Black Pilots of America, promoting youth opportunities in aviation.
A registered professional engineer in Georgia, Ohio, and South Carolina, Jackson is a civil engineering graduate of the University of Toledo and in 1974 earned a master's degree in civil engineering from Georgia Tech, where he is an emeritus member of the School of Civil Engineering Advisory Board.