Queensferry Crossing, in Scotland, United Kingdom, has been honored by ASCE as a 2020 Outstanding Civil Engineering Achievement Honor Award recipient.
All 10 Honor Award projects will be showcased at ASCE's 2020 OPAL Gala, March 13, in Washington, D.C., with two runners-up and the OCEA winner announced at the event.
The 1.6-mile-long cable-stayed bridge is the centerpiece of the Forth Replacement Crossing Project, Scotland's largest infrastructure project in a generation.
Opened in 2017, the new crossing parallels the famous cantilever rail Forth Bridge, constructed in the 1880s, and the Forth Road Bridge, which opened in 1964. The Queensferry Crossing has back-to-back main spans of 2,152 feet each, with its center tower on Beamer Rock, a natural outcrop in the middle of the estuary. With 690-foot-tall towers, the bridge is the tallest in Great Britain, and the central section was confirmed as a Guinness World Record holder for the Longest Free-Standing Balanced Cantilever in the World at 2,132 feet.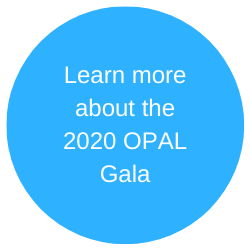 The old Forth Road Bridge had gone "the extra mile" and was showing signs of extreme deterioration, but the government couldn't risk closing it. Transport options were weighed: a replacement bridge was crucial. The initial estimate for this new structure was $4.5 to $5.9 billion. Jacobs Arup Joint Venture, working in an integrated Employer's Delivery Team with Transport Scotland, was ultimately able to reduce the outturn cost of the project to less than $1.9 billion.
The bridge's slender tower design was possible because of the unique crossing stay cables at the midspan. It's a structural solution never before implemented on a bridge approaching this scale, but it reduced cost, and the system is sufficiently stiff to prevent any out-of-balance traffic on either road span from causing sway of the central tower. Complete with spectacular lighting at night, the cables produce a colorful filament effect, rather like seeing three huge top-spun spiderwebs.
With the use of an Intelligent Transport System (ITS), another important innovation, traffic flows are managed to allow better use of existing highways and considerably reduce the need for new road construction. The system includes the use of mandatory variable speed limits to help sustain traffic flows when the bridge is busy, and continuous shielding on the sleek deck enables traffic to keep crossing the bridge in high winds.
A managed crossing strategy means the maintenance backlog on the Forth Road Bridge (which also carries buses, taxis and pedestrian and cycling traffic) can now be completed efficiently and without traffic disruption. Trucks were helpfully moved to its sister bridge, Queensferry. Even a tram or light-rail system is a future possibility on the older bridge.
Set against high political and social expectations, the project may be the world's best current example in transport infrastructure of stakeholder management to schedule, quality design to purpose, environmental care standards and value for the money.