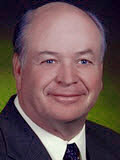 Gary Keefer, Ph.D, P.E., M.ASCE, a respected civil engineering educator, has died. He was 63.
He served as chancellor of the Pennsylvania State University Beaver Campus for 16 years, retiring in 2014.
"He was truly a role model for all of us and led our campus with high morals, character and integrity," Interim Chancellor Donna Kuga said on Penn State Beaver's website.
"Gary will be greatly missed by all who knew him on campus as well as throughout our community and he'll always be remembered with deep respect, great appreciation and much affection."
The campus' new health facility is named the Gary B. Keefer Wellness Center to honor his contribution to the school.
Previously, he was a professor of civil engineering at the University of Nebraska.
He joined ASCE in 1985 and contributed many articles and much research to ASCE publications over the ensuing years.
Keefer, a native of Uniontown, PA, is survived by his parents, James and Elinor Jean Keefer, his wife, Paula Keefer, two sons, and a brother.