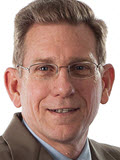 Willis "Rick" Conner, P.E., F.ASCE, president of engineering consulting firm American Structurepoint, headquartered in Indianapolis, has been named a Fellow by the ASCE Board of Direction.
For over 40 years, Conner has contributed to the civil engineering field through his leadership and vision in building one of the Midwest's preeminent consulting firms and through his project work to design buildings, bridges and roadways.
Since taking the reigns as the president, majority owner and chief operating officer of American Structurepoint in 1990, Conner has grown the engineering consulting firm from $3 million in annual revenue and fewer than 50 employees to an average of $100 million and 500 employees across 11 disciplines and still growing. American Structurepoint began business in Indianapolis in 1966, and with Conner's guidance the company has since expanded its offices to Ohio, Kentucky, Illinois, Tennessee, Florida and Texas.
Under his leadership, American Structurepoint has won over 150 design awards, been consistently recognized as a Top 500 Design Firm by Engineering News-Record, and was named the 2018 Midwest Design Firm of the Year by ENR Midwest.
Conner's enterprising and entrepreneurial spirit led him to make strategic moves to expand the firm's capabilities and grow the company into a multidiscipline consulting firm. His innovative initiatives include launching new service lines such as Investigative Services, Traffic Engineering, Information Technology, Marketing Services, Planning + Economic Development, Design-Build and Program Management.
He has been highly involved in a wide variety of distinctive projects, among them the I-70 reconstruction and new interchanges for the Indianapolis International Airport; the rapidly completed Super 70 and Hyperfix projects in downtown Indianapolis; the 15-story S&L Data building in downtown Cincinnati; the "Speedzone," an urban redevelopment around the Indianapolis Motor Speedway; and the 1.2 million square foot corporate office and production center for Reebok. He was also the principal-in-charge for Keystone Parkway, a six-mile urban expressway with roundabout-style interchanges in Carmel, Indiana, a "first in the nation" for this type of corridor that received numerous national awards.
Conner has received many awards throughout his career, including the Purdue University College of Engineering Distinguished Alumni Award in 2015. He was accepted into Chi Epsilon, the National Civil Engineering Society in the United States, in 2018. He also received the ACEC Indiana Consulting Engineer of the Year Award in 2019 for his significant contributions to consulting engineering in Indiana.
Conner earned a bachelor of science in civil engineering from Purdue University in West Lafayette, Indiana. He remains a strong supporter of his alma mater. He is a 16-year member and former chairman of the Purdue University School of Civil Engineering Advisory Council.