Bayonne Bridge: Replacement of Main Span Roadway and Approach Structures has been honored by ASCE as a 2020 Outstanding Civil Engineering Achievement Honor Award recipient.
All 10 Honor Award projects will be showcased at ASCE's 2020 OPAL Gala, March 13, in Washington, D.C., with two runners-up and the OCEA winner announced at the event.
The bridge connects Bayonne, New Jersey, with Staten Island, in New York City. Through a first-of-its-kind construction sequence, the new roadway was built over the existing roadway and within the arch structure – keeping both road and sea traffic open. Safety has improved, with the wider lanes, concrete dividers between north and south lanes and a 12-foot all-access path to one side for walking and bicycling.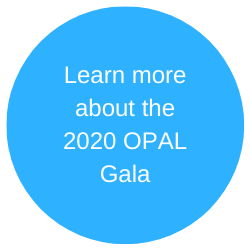 Referred to as "raising the roadway," the process reverses the notion that historical structures need to be demolished to make way for the new. In fact, the project – brought into being by the Port Authority of New York and New Jersey – came in at half the cost of a new bridge and a greatly shortened timeline. Residential homes less than 20 feet from the worksite offered a significant challenge to the construction team, but existing right-of-way was maintained.
The environmental assessment considered input from more than 300 organizations. Fifty-five agencies and more than 50 Native American tribes were consulted. And with the structure's life extended at least another 100 years, the 70-plus species of birds calling it home will be fine too.
The massive size of recently built container ships has scaled up the shipping industry, but is in turn a result of the increasingly large scale of global commerce. The Bayonne Bridge's additional 64 feet of clearance (now totaling 215) has allowed 107 Panamax cargo vessels through June 2018 to access the port's terminals, and the benefits are felt along the entire East Coast.
In addition, 4,000 tons of strengthening steel allows for increased wind loads and future light rail transit, and the waterfront is now open to development. The project also provided about 1,500 jobs annually throughout construction.